Believed to have been first constructed in the 9th century, the Alhambra in it's current form dates to the 13th century when Granada's Nasrid rulers transformed it into a fortified palace complex. Following the Christian conquest of 1492 it's mosque was removed for a church and some of it's palaces removed for construction of the Hapsburg's Charles V building. In early 19th Century French Napoleonic forces destroyed part of it, and tried to blow up the rest. Reconstruction began in 1880 and continues to today.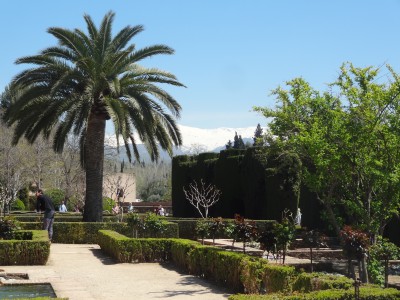 (no those aren't clouds in the background – that's snow on the Sierra Nevada's!)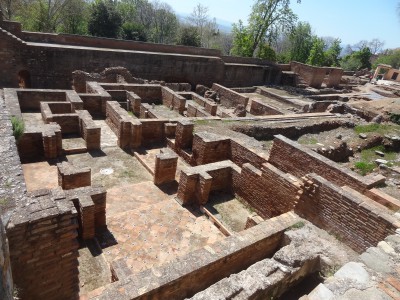 Note that the original tile floors of the homes can still be seen.
These shots are from the Nasrid palace rooms: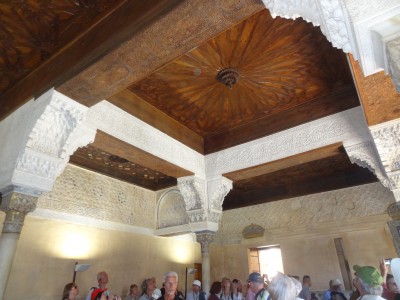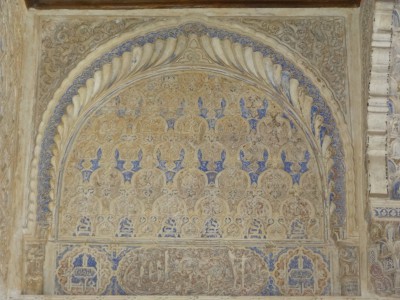 Below you can see where the carvings on the wall meet the wood hand made ceiling: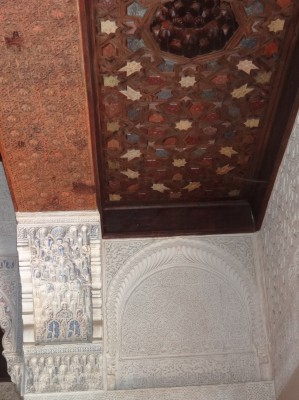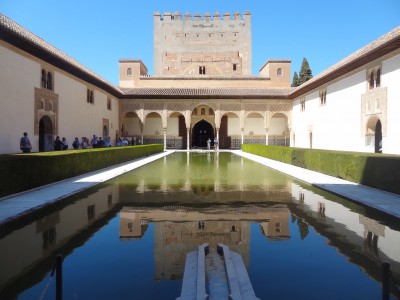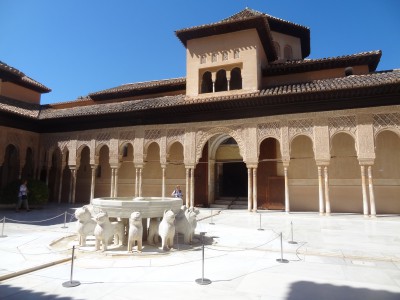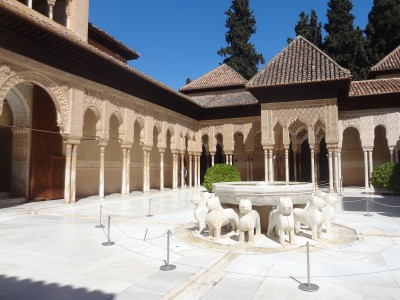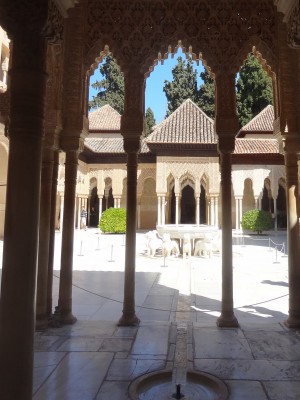 The citadel/military lookout post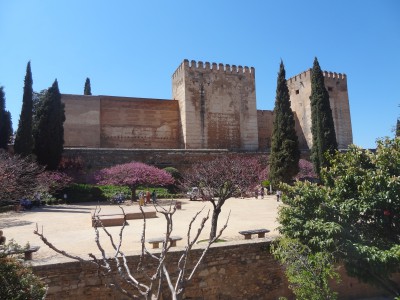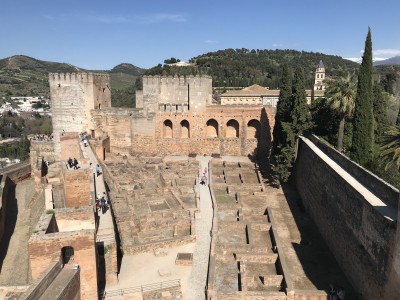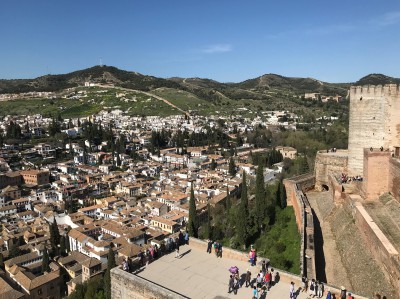 Look in the distance and you can see walls around the city of Granada