Cordoboa is a UNESCO world heritage city. It's most famous landmark is La Mezquita, an immense mosque dating from 784 A.D.that became a Catholic church in 1236, and had a Renaissance-style nave added in the 17th century.
Part of the outer wall that surrounds the complex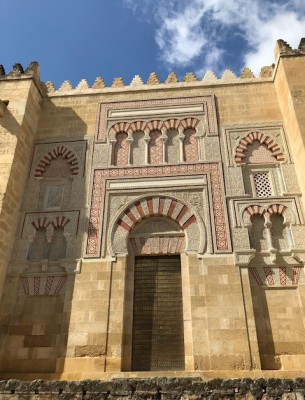 The main hall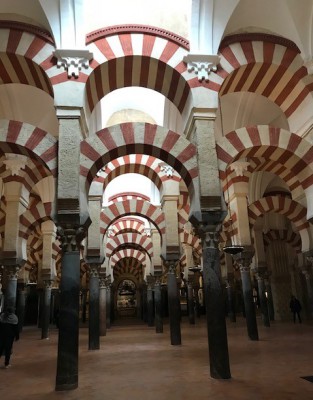 Some of the Islamic carvings on the walls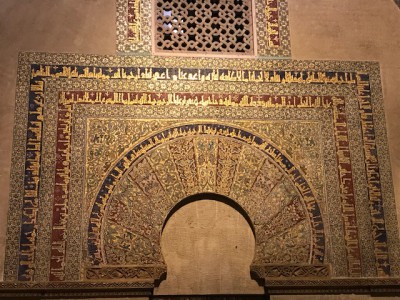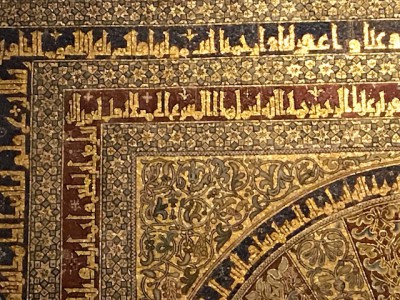 Here you can see Islamic era arches, along with the columns and church added chapels along the sides.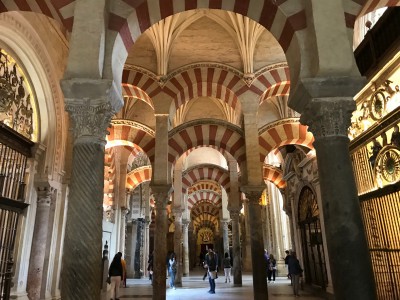 Altar of the church that took over and is within the pre-existing mosque…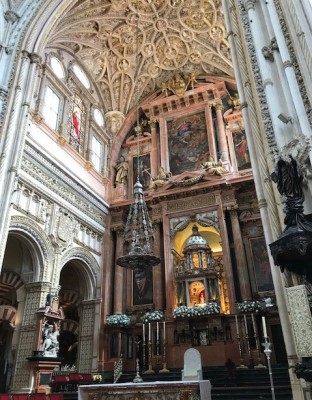 And it's ceiling….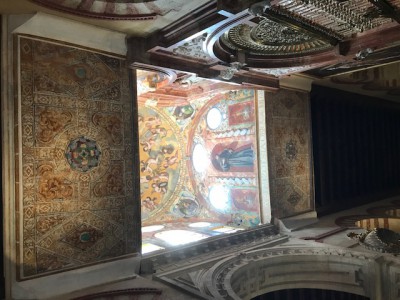 View of the entry wall and courtyard from the top of bell tower added by the church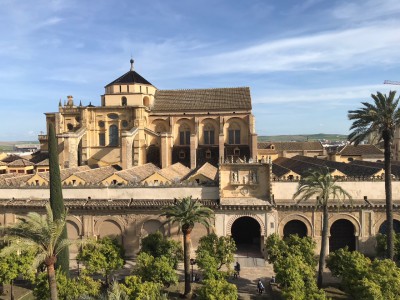 Cordoba is also home to the famous Calleja de Flores – street of flowers. This lovely alleyway is lined with flowers and has a wonderful view of the Cathedral tower.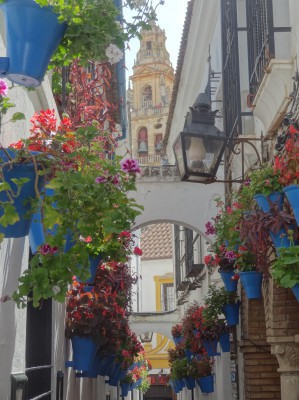 Cordoba's Jewish Quarter was home to the famous Jewish philosopher Maimonides