A strange post heading but it fits. Like these palm sized berries (in the Mercado San Miguel) Madrid is bigger than it seems, each piece a beauty in its' own right, and together a marvelous display.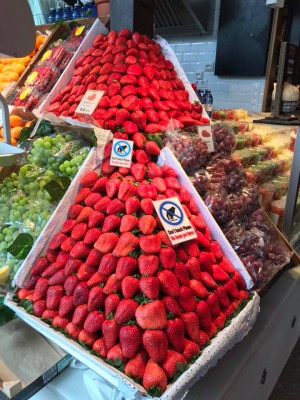 With it's beautiful buildings, historic sights, and pedestrian only plazas Spain's capitol city is ripe and ready for you to explore! Here are a few more pictures, I would need a book to show them all.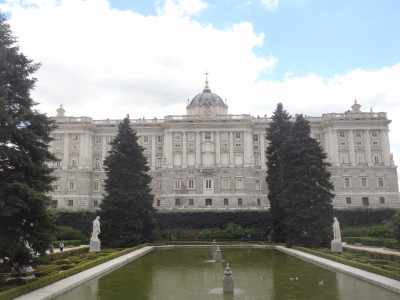 Gardens of the Palacio Real (Royal Palace) Madrid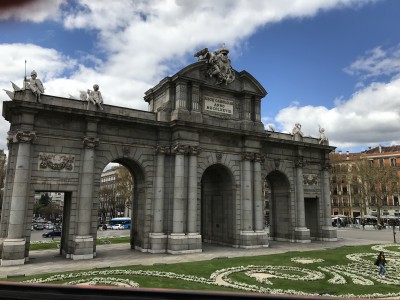 One of the city's gates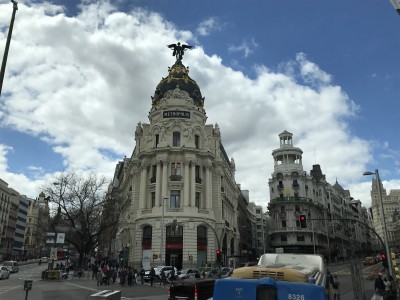 Just an average building along the Gran Via (Madrid's 5th Ave or Miracle Mile)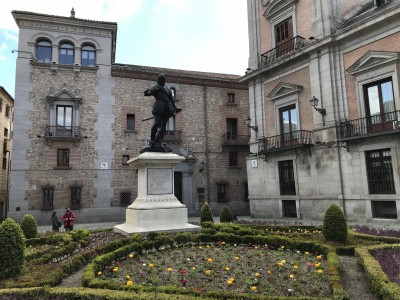 The historic Plaza De Villa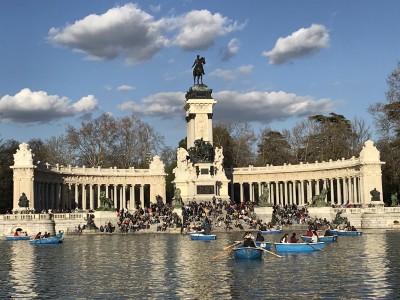 Buen Retiro park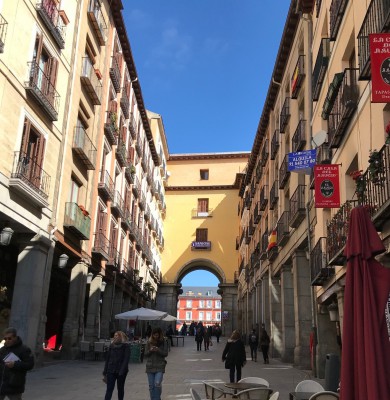 Wide pedestrian only areas are lined with shops and restaurants leading to more plazas waiting to be explored.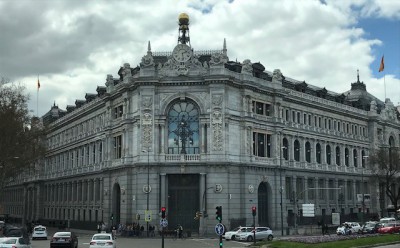 Gracious buildings abound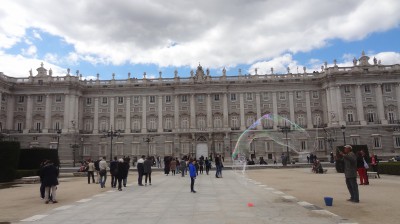 The Palacio Real (Royal Palace)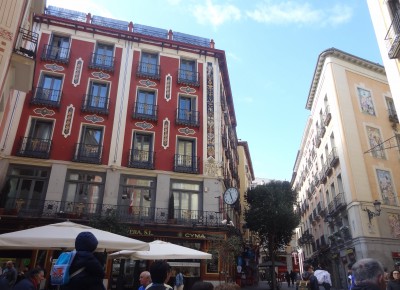 Beautifully decorated building facade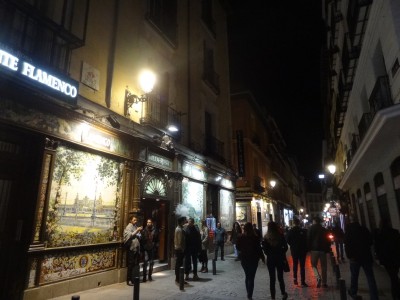 Vibrant nightlife in a city where 9pm (2100 by the clocks here) is on the early side for dinner.
There is so much more to see just a few posted pictures can't do justice to this wonderful place, you just have to "taste" it for yourself!