The countdown has begun! Departure day is Thursday April 12, 2018!
Food tours, Royal palace tickets, train reservations, boutique hotels, walking tours…all the components are in place now I just have to be patient….I can't wait!
Below is another sample of what is to come, it's a courtyard at the Alhambra in Granada. I'm ready to see it in person!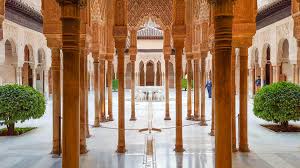 click here to visit my website: www.dynamic-escapes.com